Sydney, Australia's bustling metropolis, is renowned for its stunning array of tourist activities that never fail to captivate visitors. While famous landmarks like the Sydney Opera House, the Harbour Bridge, and Luna Park are often the go-to destinations for first-time visitors, the city has even more unique and vibrant experiences to offer. From leisurely Sydney Harbour lunch cruises to exhilarating Harbour Bridge Walks, Sydney presents a delightful blend of culture, adventure, and natural beauty. In this guide, we'll unveil some must-do activities that promise an unforgettable glimpse into the heart and soul of this beautiful coastal city.
1. Sydney Harbour: A Gateway to Iconic Landmarks:
Undoubtedly, one of Sydney's most frequented tourist destinations is the iconic Sydney Harbour. Home to illustrious landmarks such as the Sydney Harbour Bridge and the Opera House, this part of the city never fails to leave a lasting impression. As a first-time visitor, exploring these iconic structures is a must. However, there's an option that adds a unique twist to your visit: embark on a Sydney lunch cruise. These luxury cruises, a far cry from typical ferry rides, offer a cost-efficient and time-saving sightseeing experience.
A Sydney lunch cruise treats you to a delectable meal while you soak in the breathtaking views of the harbor. The culinary offerings on board introduce you to some of the city's most renowned dishes, making for an unforgettable gastronomic experience. Don't forget to have your camera handy to capture the panoramic views and snap some selfies and group photos for your social media feed!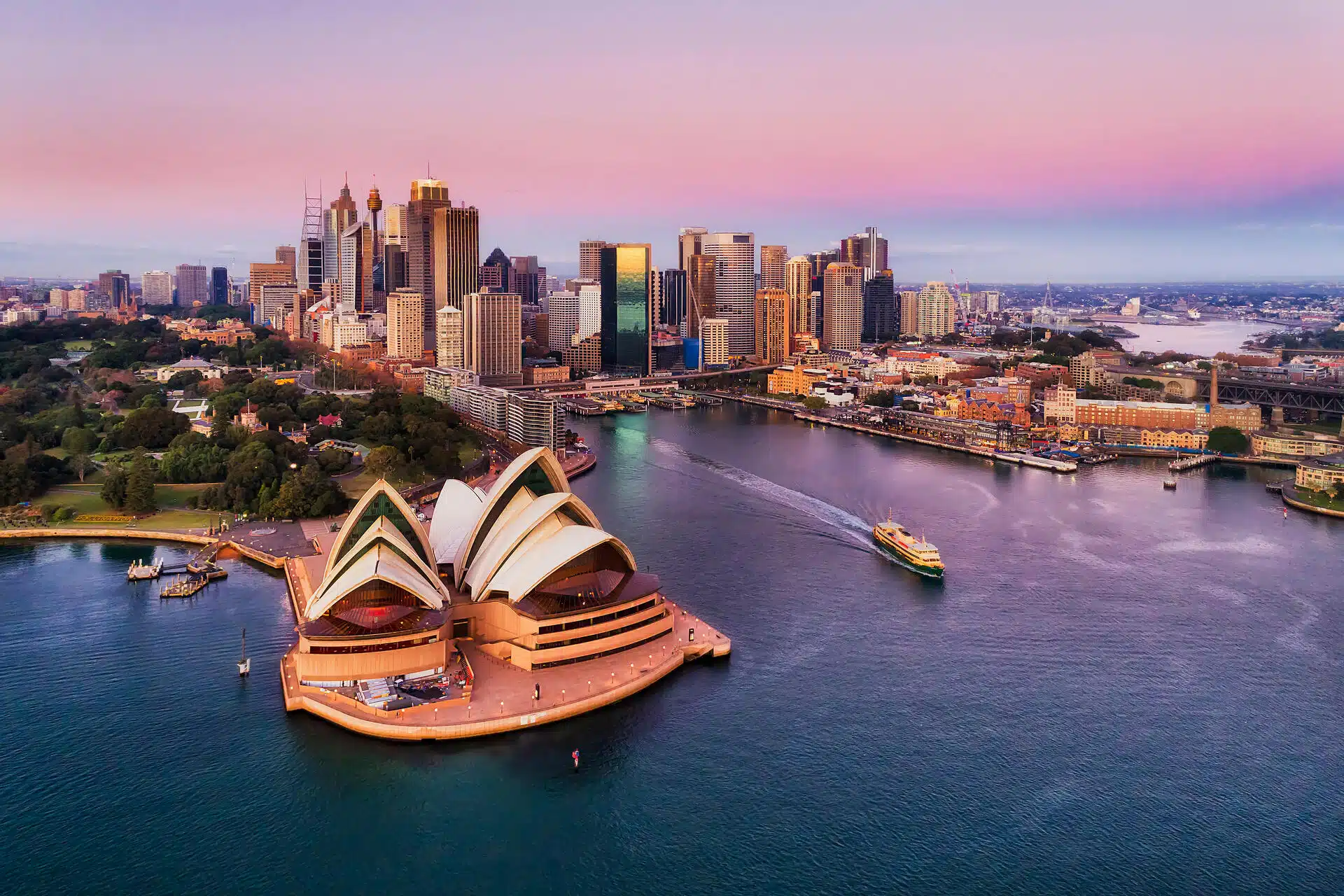 2. Sydney Markets: Where the City's Heart Beats:
To truly understand the essence of Sydney's life and culture, venture into its vibrant markets. Glebe Market, one of Sydney's popular markets, stands out for its diversity and unique character. Open from 10 am to 4 pm, it's a fantastic place to immerse yourself in the city's atmosphere. Another gem is the Rozelle Collectors Market, a haven for lovers of pre-loved and antique goods. Here, you can discover hidden treasures and enjoy the thrill of antiquing.
For seafood enthusiasts, the Sydney Fish Market is a must-visit. As one of the largest seafood markets in the Southern Hemisphere, it offers an opportunity to select your preferred fish and have it cooked to perfection on the spot. Visiting this market is an absolute delight and should be on your Sydney itinerary.
3. Royal Botanic Gardens: Nature's Haven in the Heart of the City:
Escape the hustle and bustle of the city by spending a tranquil day with your family at the Royal Botanic Gardens. This verdant oasis boasts a diverse array of plants and captivating displays that will invigorate your senses. It's an ideal spot for a leisurely picnic, and the garden hosts various special events, including community festivals and plant sales.
The Royal Botanic Gardens also serves as Australia's oldest institution for deepening one's understanding of scientific discoveries. It provides an opportunity to reconnect with nature, shedding the stress of daily life and embracing the beauty of the natural world.
4. Sydney Harbour Bridge Climb: A Bird's-Eye View Like No Other:
The Sydney Harbour Bridge, an architectural marvel affectionately known as the "coathanger," is a majestic presence near the Opera House. What makes this bridge even more extraordinary is the BridgeClimb experience, offered at only three arch bridges worldwide. You can ascend the bridge to its summit, granting you a mind-blowing bird's-eye view of the harbor.
The BridgeClimb experience is available throughout the day, allowing you to choose the time that suits you best. Climbing this iconic structure offers a romantic and unforgettable experience that will forever remain etched in your memory.
Conclusion: Your Sydney Adventure Awaits!
Sydney, with its blend of cultural riches, thrilling adventures, and natural splendor, is a city of endless possibilities. As a first-time visitor, you have the privilege of exploring its iconic landmarks and indulging in unique experiences that reveal the city's soul.
From the enchanting Sydney Harbour to the bustling markets, tranquil botanical gardens, and exhilarating BridgeClimb, Sydney offers an array of activities that promise lifelong memories. So, don't wait any longer—embark on that long-awaited Sydney tour, and return home with a treasure trove of unforgettable moments that will stay with you forever! Your Sydney adventure awaits—seize the opportunity to explore this remarkable city.